EPD: Electrophoretic Display Material
EPD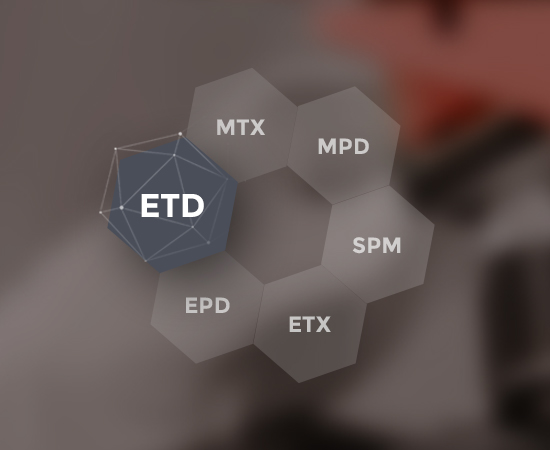 ETD
Electrically Transparency Controllable Device Material
ETD technology is developed based on an electrophoresis principle to control transmittance by the external electrical signal. This innovative technology enables negatively charged black nanoparticles in a transparent fluid to control the position of nanoparticles to change the level of transparency by the electrical signal.
This innovative ETD technology can adjust various gray tones effectively by controlling the concentration of black nanoparticles and the external electric power. The embedded basic color is black but various colors can be customized by adjusting the color of nanoparticles.
It can maintain the color without requiring current supply when choosing a preferred color shade which brings fundamental energy saving effect.
Technical description

ETD Principle

Maintain the Stable Transparency without Current Supply
Smart Window

Smart Furniture

Transparent Display
Architectural Window

Automotive Parts

Smart Display